IN-HOME TRAINING PROGRAMS
Our Trainer's Availability
Monday-Friday: 4 pm or later | Sunday's: All day
$90 per session
Sessions will last around an hour long
*Our trainer will recommend the number of sessions needed to achieve the goals you have for your pup.
Programs are always customized for each client and their specific needs.
*Group Classes coming soon!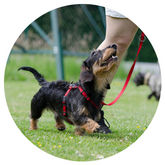 Beginner Training
Beginner training for dogs is important. Dogs intend to please, so with these beginner methods and techniques, they will supply your pet dog's chances to make you satisfied. Our training courses start with the standard sit, stay and come. But as your pet advances, we provide much more challenging demands that are used in our other training courses! These are developed to keep your pet dog engaged and on their toes.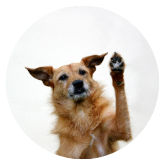 Obedience Training
Our obedience training system is based upon fun engagements that build focus. A fantastic introductory course that educates straightforward signs like like sit, down, stay, come, heel and place. SIT Social: A Dog Lounge is committed to strengthening the partnership between you and your dog with clear interaction & training devices.


Behavior Modification
Here at SIT Social: A Dog Lounge, we concentrate on dog behaviour modification. Pet dog behavior modification is where we transform existing pet dog habits. This consists of however is not limited to training in or changing chain rules, eating, dog resource securing, barking, separation anxiousness, leash lunging, leash hostility, dog-on-dog aggressiveness, and also pet dog to human aggression.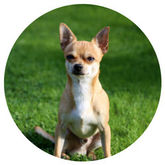 House Breaking & Potty Training
House training your young puppy is about consistency, persistence, and positive reinforcement. The goal is to instill great behaviors as well as construct a loving bond with your pet dog. Specialists suggest that you start home training your young puppy when they are in between 12 weeks and 16 weeks old. Then, they have enough control of their bladder as well as bowel movements to discover to hold it. With SIT Social: A Dog Lounge's expertise, we provide you the tools as well as strategies to best home train your brand-new furever friend.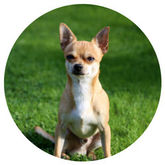 Puppy Training
Signing up in young puppy classes before three months of age can be an outstanding ways of improving training, enhancing the human-animal bond, and also mingling pups in an atmosphere where risk of ailment can be lessened. Generally, pups can start puppy socialization classes as early as 7-8 weeks old. Young puppy socializing courses supply a safe and also orderly means of interacting socially puppies and also more quickly boost their responsiveness to requests. Early as well as sufficient pup socializing and also programs of positive dog training can go a long way to avoid actions problems as well as improving bonding between people as well as pet dogs. While the first 3 months is the most crucial puppy socialization duration in a puppy's life, proprietors of young puppies that have passed this turning point are highly urged to continue to socialize their puppies to as many individuals, pet dogs, as well as places as useful.

What Our Customers Say
SIT Social: A Dog Lounge is Chicago's only 5-star rated, intimate, 700 square foot dog living room. We love all of our customers from Chicago and nearby areas including Ravenswood, Uptown, Edgewater, West Ridge, Lincolnwood, North Park, Albany Park, Lake View, Lincoln Park, Wrigleyville, North Center, Buena Park, Irving Park, and more.
Come visit our dog lounge in Chicago, IL for all of your dog needs including doggie birthdays & events, boarding, daycare, and training!