SMALL DOG BOARDING
For the mini, adorable dogs in our lives.
Our exclusive home-style overnight dog boarding caters to little, well-behaved dogs. We provide 3 options for the little one in your life. We also have a luxury add on service menu with high quality treats, stimulating activities, and spa grooming.
Crated Overnight
Cage Free Overnight
Solo Overnight (For dogs who prefer the company of humans)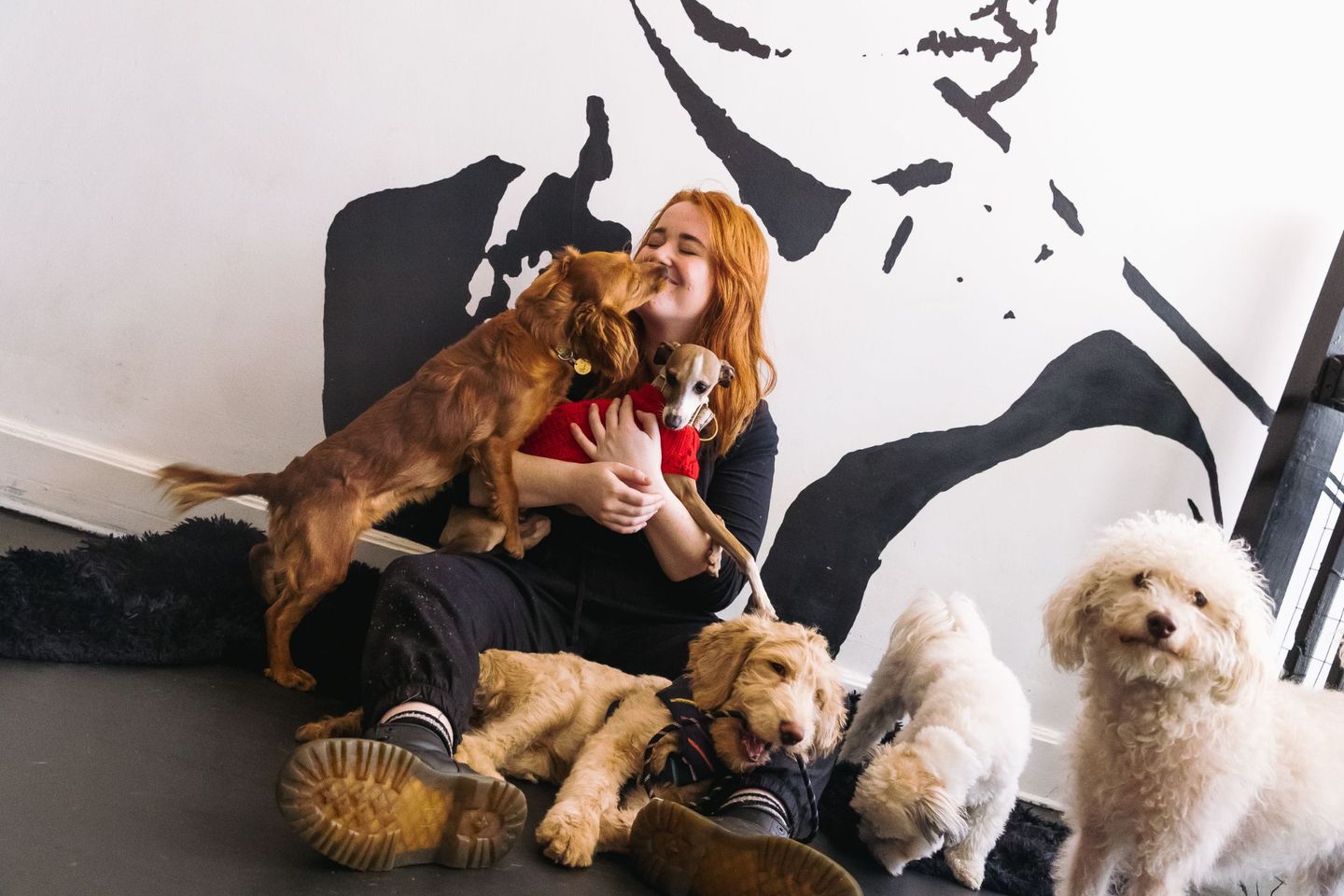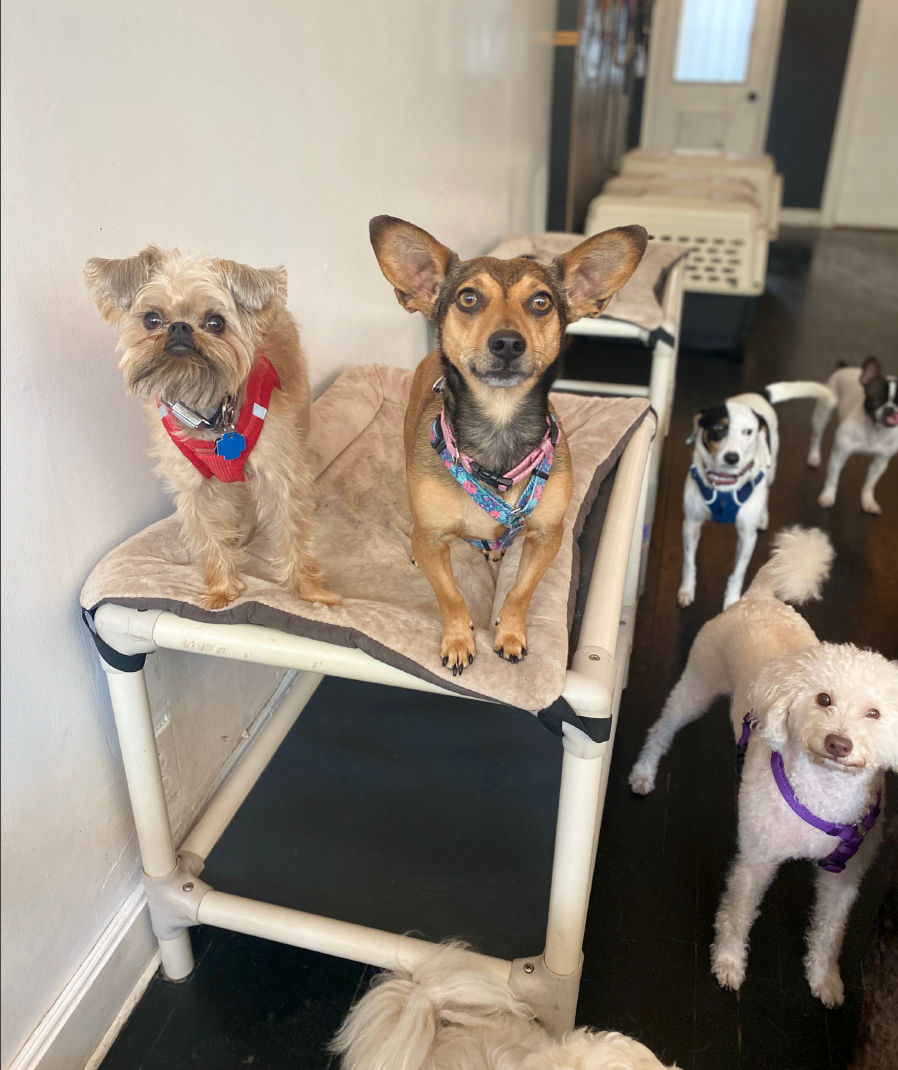 WHAT'S INCLUDED
All small dog boarding stays cover a 24 hr period and include:
Hours of play in our daytime playgroups (senior dogs can relax in our bed area during the day if preferred)
Potty breaks
Feeding
1 Pupdate (A photo or video update to let you know how your dog is enjoying their time)
Cozy overnight accommodations with a fuzzy blankie, ambient music, and other pups (or solo accommodations if needed)
How Much Does Dog Boarding Cost?
We have 3 options for boarding stays and the prices range depending on what services you'd like to include and if you'd like any additional services such as walks, treats, and grooming during their stay.
Crated Boarding $80 per up to 24 hr period
Cage Free Boarding $100 per up to 24 hr period
Solo Crated Boarding $125 per up to 24 hr period (for reactive dogs who require 1-1 time away from other dogs)
***Peak rates apply to holiday weeks and weekends (additional $30/per night)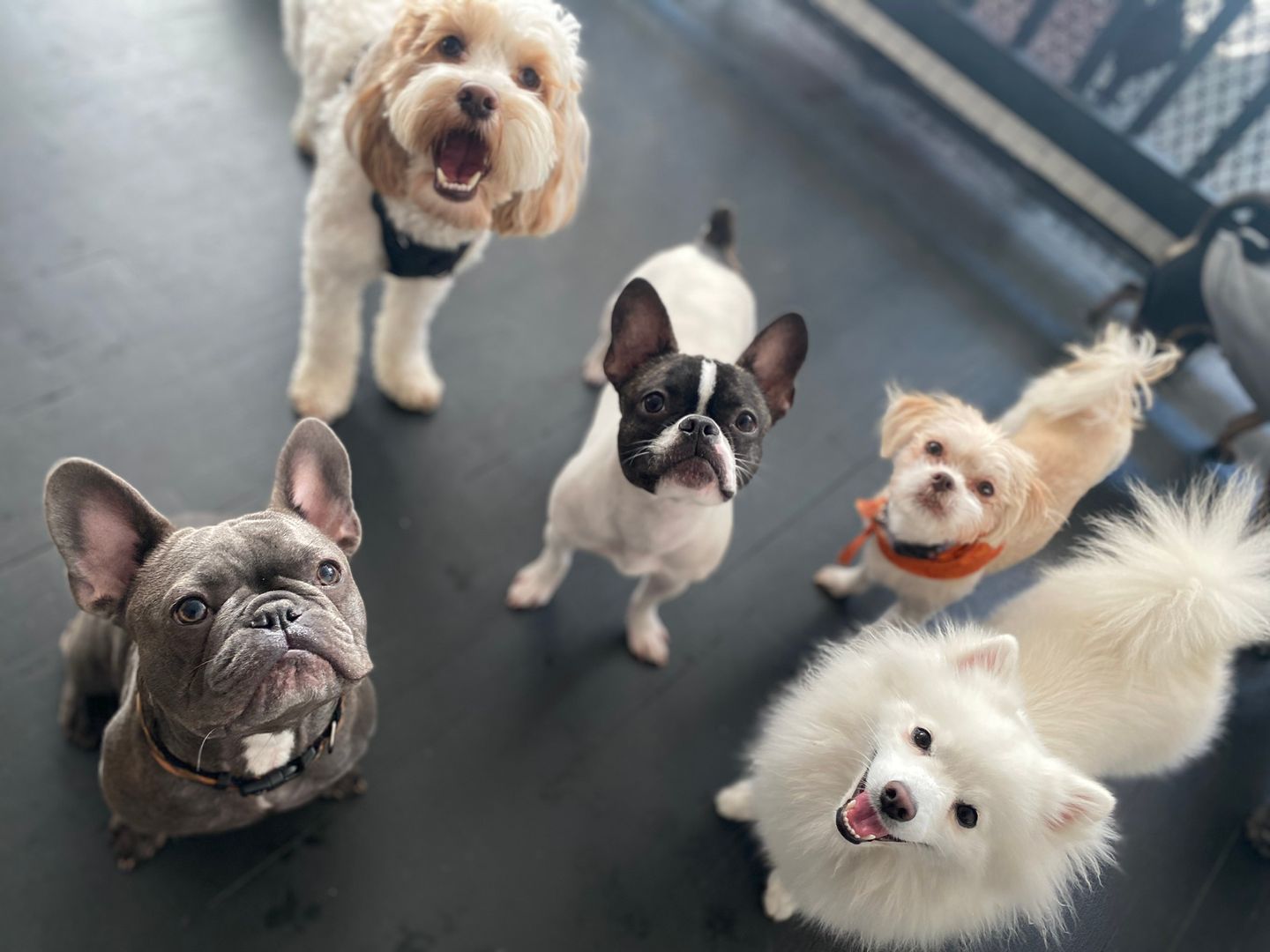 BOARDING PRICING
Includes up to a 24 hr period
Crated Overnight Boarding
$80/Night
($3.34 per hour)
Cage Free Overnight Boarding
(Most Popular!)
$100/Night
($4.17 per hour)
Solo Overnight Boarding
$125/Night
($5.20 per hour)
CRATED OVERNIGHT BOARDING
$80 Home Style Boarding (Crated Overnight)
Best for crate-trained pups and puppies who may chew up property overnight that would be hazardous to their safety/well being during sleeping hours
Play for several hours during the day and when it's bedtime, sleep in a cozy, spacious crate with a plush fuzzy blanket overnight
CAGE FREE HOME
STYLE BOARDING
$100/night Cage Free Home Style Boarding
(Overnight open with staff member sleeping in room on a lofted bed)
Best for pups who like to be out in the open amongst other furry friendsPlay for several hours during the day and when it's
bedtime, sleep in a cozy, spacious open area filled with dog beds, blankets, and with a human staff member who sleeps overnight in a lofted bed of the open room with our furry friends.
This option is only for approved dogs - we reserve the right to crate your pup if your dog is damaging property, disturbing other pups/staff overnight with anxious, vocal, or rowdy behaviors, or is not a fit for the home style open boarding space.
SOLO CRATEDOVERNIGHT BOARDING /In Home Pet Sitting

$125/night Solo Overnight Boarding (Overnight isolated crate with regular 1-1 potty breaks, feeding, snuggles, and one ten minute adventure walk per day or in home pet sitting as available):

Best for pups who prefer the company of humans
Relax in a solo crate during the day and night with regular potty breaks
1 adventure walk per day (More can be added for additional charge)
This option is for anti-social pups who would not do well in playgroup and need a place to rest their head, be fed, and let out but require solo 1-1 attention.


Service Add-Ons
Activities, Grooming, Treats
Make your pup's stay even more comfortable by adding on services during their stay.Click below to view the full menu of our add on services and pricing.
Dog Boarding FAQ
View Our Instagram Feed
What Our Customers Say
SIT Social: Little Dog Lounge is Chicago's only 5-star rated, intimate, 700 square foot dog living room. We love all of our customers from Chicago and nearby areas including zip codes 60613, 60657, Lakeview, Ravenswood, Uptown, Edgewater, West Ridge, Lincolnwood, North Park, Albany Park, Lake View, Lincoln Park, Wrigleyville, North Center, Buena Park, Irving Park, and more.
Come visit our dog lounge in Chicago, IL for all of your dog needs including doggie birthdays & events, boarding, and daycare!